Santa Cruz Half Marathon/10K Registration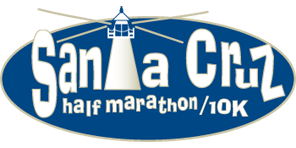 Sunday, April 10th, 2016
Register Online with Active.com. We will not have registration on Race day!! (Event will sell out – Register online early!)
Online Registration
Race Day Registration
We will not have registration available on Race Day!
Race Fees
Half Marathon
10K Run/Walk
5K Run/Walk
Race Bibs/Packet Pick-up
The Santa Cruz ½ Marathon and 10K / 5K will be using timing chips again this year and will not be mailing out any of the pre-race materials (bibs, chips, etc). We will be offering various times and locations prior to the race for you to pick up all of your pre-race materials so as to make race day worry-free.
You may pick-up the bib's and chip's of your friends and family if you would like – Please bring a copy of their photo ID.
If you aren't able to make one of the pre-race registrations, rest-assured but come early. We will NOT be offering race registration on race day
Dates and Times:
Pre Race – TBD
Santa Cruz Beach Boardwalk – Map
Aloha Terrace next to the Cocoanut Grove
400 Beach St., Santa Cruz, CA 95060
Sunday, April 10th – Race Day – 6:00am to 7:45am
There will be NO RACE DAY REGISTRATION!!!
Santa Cruz Beach Boardwalk – Map
Aloha Terrace next to the Cocoanut Grove
400 Beach St., Santa Cruz, CA 95060
Please arrive early enough to pick up your race materials. The race will begin promptly at 8am!
REFUNDS
Entry fees are non-refundable.
SUBSTITUTIONS
Under no circumstances may you sell, trade or allow someone else to take your entry. Such substitutions jeopardize our insurance and our ability to secure the permits necessary to produce future events.
ROLLOVER CREDITS
If you cannot participate in an event for which you have registered, you may be eligible to receive a partial Rollover Credit, which may be applied towards any future Firstwave Events race. Rollover Credits may be applied toward any Firstwave Events race(s) at any time – there's no expiration on your credit. To retain a Rollover Credit, you must notify us of your intention to pull out of a race NO LATER THAN 30 DAYS PRIOR TO THE EVENT DATE.
If within the 30 days leading up to the event a medical reason, military deployment or death in the family will prevent your participation, you must notify us in writing and attach documentation (i.e. doctor's note, deployment notice) to support your claim. We must be in receipt of your written notice at least 72 hours before the published race start time. All requests for Rollover Credits for any reason besides medical, military deployment or death within 30 days of race day will be denied.
No credits will be issued within the last 72 hours prior to race start. A Rollover Fee will apply for all Rollover Credits (See chart below).
ROLLOVER FEES
The amounts listed below will be deducted from the original entry fee paid (less any online processing fees) to determine the remaining amount of credit:
Santa Cruz Half and 10K- $20.00