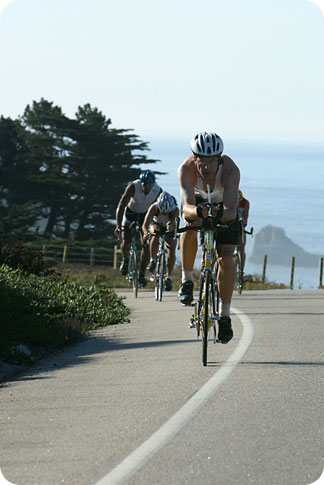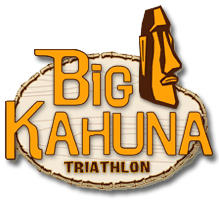 Big Kahuna Triathlon
September 14, 2014, Santa Cruz, California
Download Official Race Instructions
Big Kahuna Triathlon Distances
The Big Kahuna is a long course triathlon consisting of a 1.2-mile swim, a 56-mile bike and a 13.1-mile run. Please click on the links above for specific information or maps for the Swim, Bike or Run courses.
Big Kahuna AquaBike
In 2005, USA Triathlon offered a pilot program called the AquaBike. Events in the AquaBike program give athletes the opportunity to compete in a category that comprises the swim and bike portions of the race, but omits the run portion of the race. The Big Kahuna is proud to participate in this program by offering an AquaBike category!
The Big Kahuna AquaBike: Swim – 1.2 miles and Bike – 56 miles
Entries in the Big Kahuna AquaBike will be limited.
Awards will be given to the top three(3) male and female finishers.
Big Kahuna Splash & Dash
The Big Kahuna Splash & Dash consists of a 1.2 mile swim around the Santa Cruz Municipal Wharf and on to Cowell's beach. Participants will transition in the Cowell's parking lot and head out on to West Cliff Drive for a quick out and back 6.2 mile run with a finish on the beach at the Santa Cruz Beach Boardwalk Grand Stand. The cost to participate is $65.
Location
The event starts and finishes near the historic Beach Boardwalk in Santa Cruz, CA. The courses are almost entirely coastal with breathtaking views of the rugged California coast, lighthouses and a dramatic finish at the main stage of the Beach Boardwalk. Visit the Directions page for maps, parking information and driving instructions.
Race Details
Race Downloads
Training